Deck the halls...
and the entrance, infact all around your home
Get ready to invite your loved ones into your home...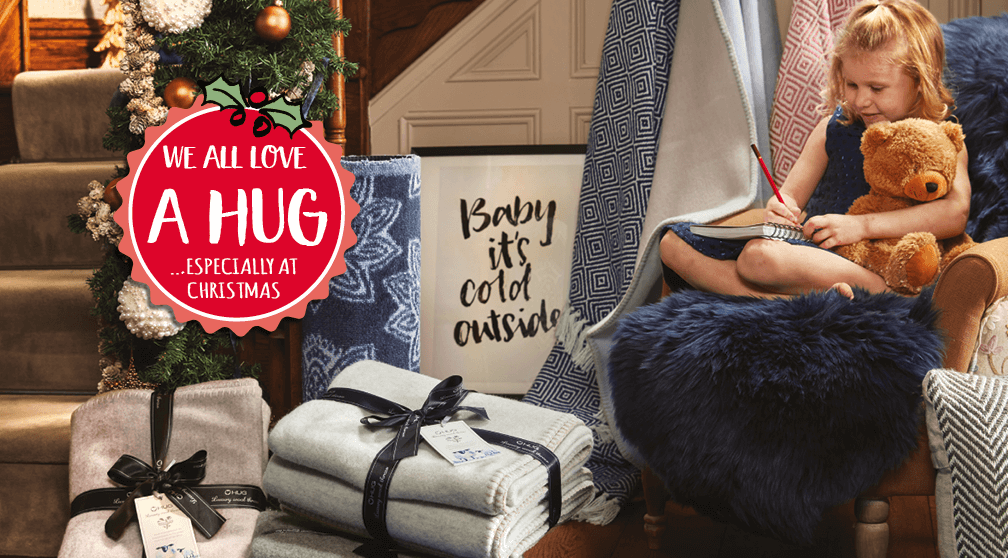 Let's be conscious about what we buy
- choose eco friendly products
We make all our products as eco-friendly as possible! Wherever possible they are made in the UK and if not they are sourced from trusted suppliers and made of eco friendly materials
Choose a reef easy care rug, made from recycled plastic bottles...

Our Reef, Woven and Rustic rugs are all made from recycled bottles making them eco friendly with the added benefit that they are easy care, extra hard wearing and easier to clean than many other rugs. They work really well with our Woven throws and cushions! See the easy care collection here.
Turning Waste Plastics Into Beautiful Sustainable Products Makes
Number Of Recycled Bottles (250ml) In Each Sense Mat:
50 x 75cm = 115 bottles
65 x 150cm = 300 bottles
80 x 120cm = 295 bottles
65 x 100cm = 200 bottles
65 x 200cm = 400 bottles
100 x 140cm = 460 bottles
We are delighted to be recycling so many more plastic bottles by bringing you this beautiful contemporary range of SENSE Rugs which have tufts made from 100% recycled plastics (salvaged from the ocean and from land) and recycled plastic in the backing as well – how clever is that! They are super soft underfoot and mould, mildew and moth resistant which means they stay fresher for longer. They are easy to wash and quick dry making them perfect for anywhere in your home – and by buying one you're helping the planet at the same time! Made at our factories in Yorkshire we're sure you will love them!

British Made Christmas Gift Ideas
It's that time of year again where we all try to think of something our loved ones would appreciate for Christmas. We think buying British is always a good idea!